About Prime Marine Services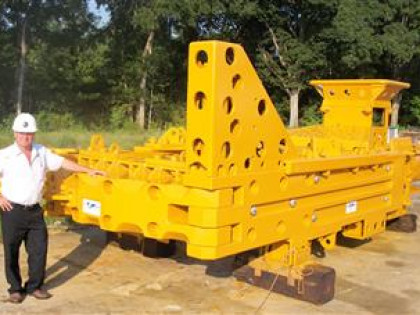 Leon Trudeau, President of LBT Enterprises Ltd (located in Canada) and Prime Marine Services, Inc. (located in Broussard, LA) was born and raised in St. Annes Manitoba, Canada. After 20 years in excavating and concrete breaking, in the construction business, Leon envisioned a better way to cut precast piles and began to develop the first prototype. In the late 1990's, Leon sold 2 cutters in Manitoba Canada, and now has sold over 300 cutters in North America, including Hawaii, Puerto Rico, and Guatemala. Prime Marine Services, Inc. was founded in the United States in 2004. Our revolutionary cold cutting technology that has become the foremost equipment in the cutting and crushing industry. This technology provides versatility and efficiency in a safe and environmentally friendly manner – while also saving our customers time and money. The success of our Prime pile cutting technology is absolutely undeniable – as proven by our success rate on all cutting projects..
At Prime Marine Services, Inc. we put safety first. We provide ourselves in the continued up-to-date education and evolution of safety protocol in order to avoid unforeseen circumstances on any project. Our top priority is to address all safety issues by providing our customers with the most effective and proficient solutions which will have a successful outcome for any project.
We invite you to contact us today to learn more about the successful and safe solutions that we can provide for your business.
Prime Marine Services, Inc. manufactures its own patented prime hydraulic cutting shears for retail sales and rentals to a worldwide market for numerous industries.

With a fleet of six models, Prime Marine Services, Inc. is capable of shearing 3" to 70" material.
Experienced & Trusted Globally
Prime Marine Services, Inc. is proud to serve many of the world's largest and most well-respected oil and gas companies - as well as a number of major marine contractors and a variety of other customers.
From the Gulf of Mexico to the North Sea and beyond, we have successfully completed numerous projects involving decommissioning, pipeline removal, demolition services and more. Customers worldwide have come to trust Prime® Marine Service, Inc. for safe, reliable and cost effective severance solutions.