Offshore Decommissioning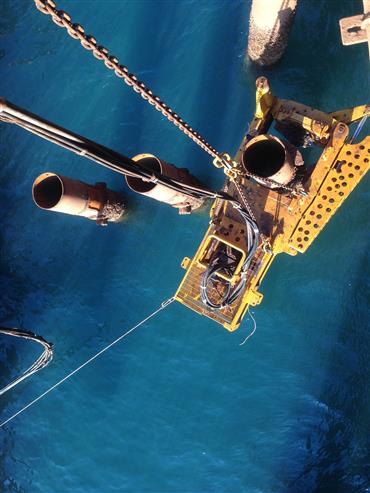 At Prime Marine Services we have an in-depth understanding of the unique issues and potential problems associated with offshore decommissioning and pipeline removal.
From environmental concerns to time constraints, rising costs and safety issues such as risk of explosions from combustible gases – all of these issues must be addressed. That's why we have developed safe, effective solutions to meet the decommissioning, pipeline cutting and unique severance needs of our customers.
In addition to our proven cold cutting technology, Prime Marine Services, Inc provides a highly experienced team of professionals with the specialized expertise needed to meet the demands and requirements of the offshore decommissioning industry. We are focused on helping our customers to safely and efficiently retrieve their valuable materials – while also completing projects on schedule and on budget.
Combining the industry's best cold cutting equipment with proven expertise, our offshore decommissioning and pipe cutting services also offer customers a number of valuable advantages including:
reduced demolition time
increased productivity
significantly reduced costs
In addition to providing cutting technology and decommissioning services, we offer services and equipment including rental barges for inland projects and TOYO pumps for dredging and excavating projects. It's all part of our commitment to meeting a wide range of needs and providing complete customer satisfaction. Prime Marine Services, Inc. is located in Broussard, LA but works worldwide!
We invite you to contact us for more information about any of our services or equipment.